When:
January 18, 2021 @ 6:30 pm – 7:30 pm
2021-01-18T18:30:00-08:00
2021-01-18T19:30:00-08:00
On Monday, January 18 at 6:30pm we'll be co-hosting a special online briefing.
"California's Impact on the House of Representatives" Featuring Congressman Mike Garcia and CAGOP Chairwoman Jessica Patterson
Under the leadership of Republican Leader Kevin McCarthy and California Republican Party Chairwoman Jessica Patterson, California has brought the Republican delegation in the House of Representatives closer to a majority and the retirement of Nancy Pelosi as Speaker. This began with a successful race in the May special election where Mike Garcia defeated a Democrat in the 25th District. He retained that seat in November, and three more seats were flipped sending David Valadao back to Congress, along with Orange County Supervisor Michelle Steel and former Assemblywoman Young Kim. Flipping these four seats was a huge victory for the CAGOP, and the prospects to take more seats in the 2022 midterm election are on the horizon.
Come hear Washington's rising star Representative Mike Garcia and Chairwoman Jessica Patterson discuss their plans for the future.
This virtual event is organized in partnership with the California Congress of Republicans and their chapters throughout California.
---
Those who have signed up in advance can access the video conference via Zoom on your computer, tablet, or smartphone. A link to the meeting will be sent by email. Alternatively, you will be able to dial in to hear the audio.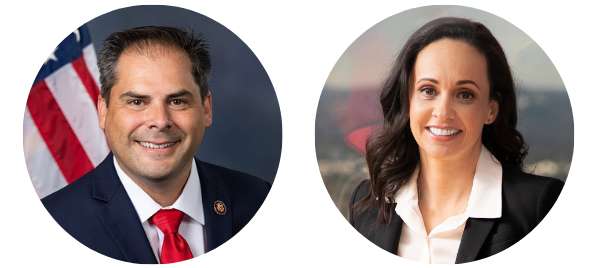 This online briefing is only available to guests who register in advance.
Questions?
Call 848-GO-SPARC (848-467-7272)
or email sparcgop@gmail.com